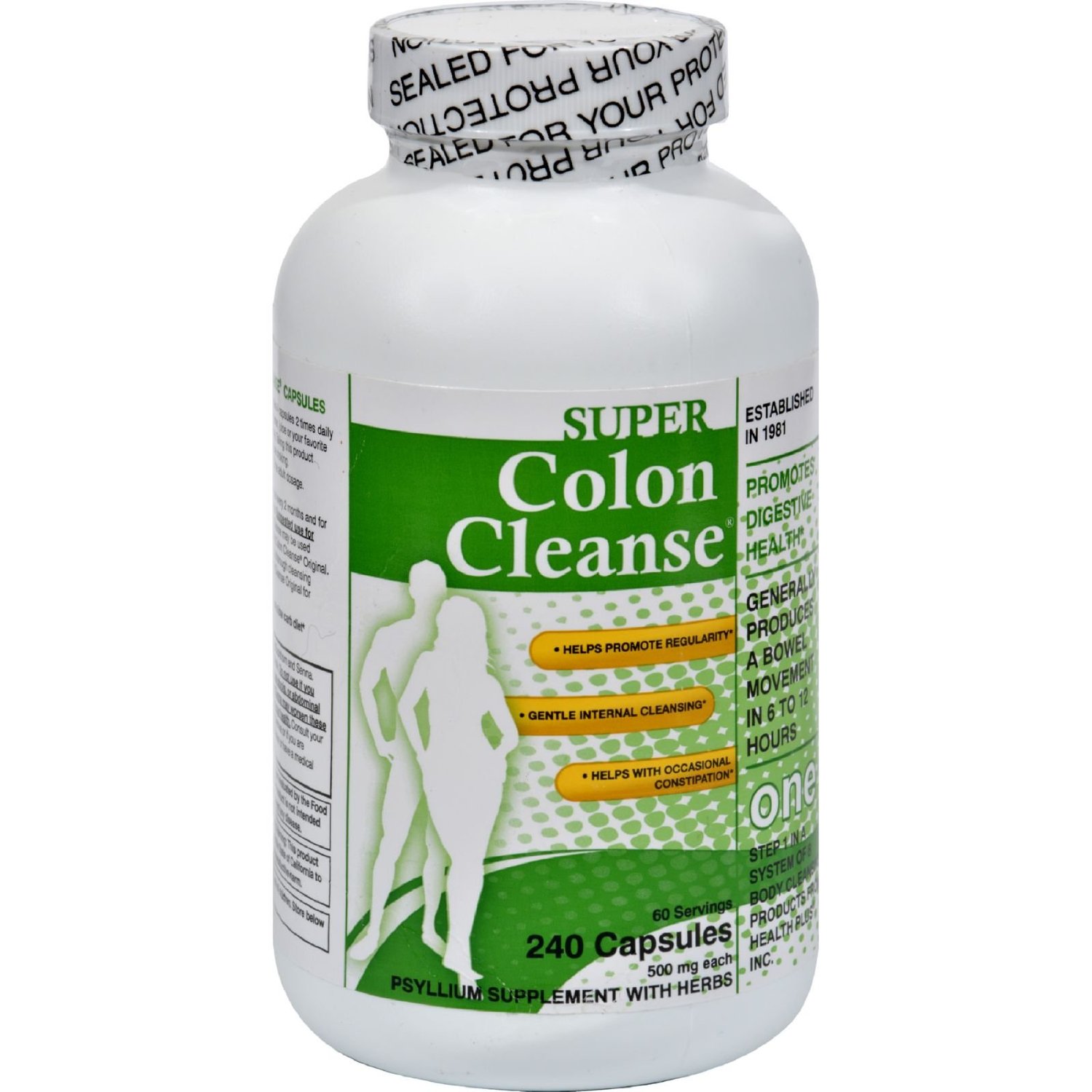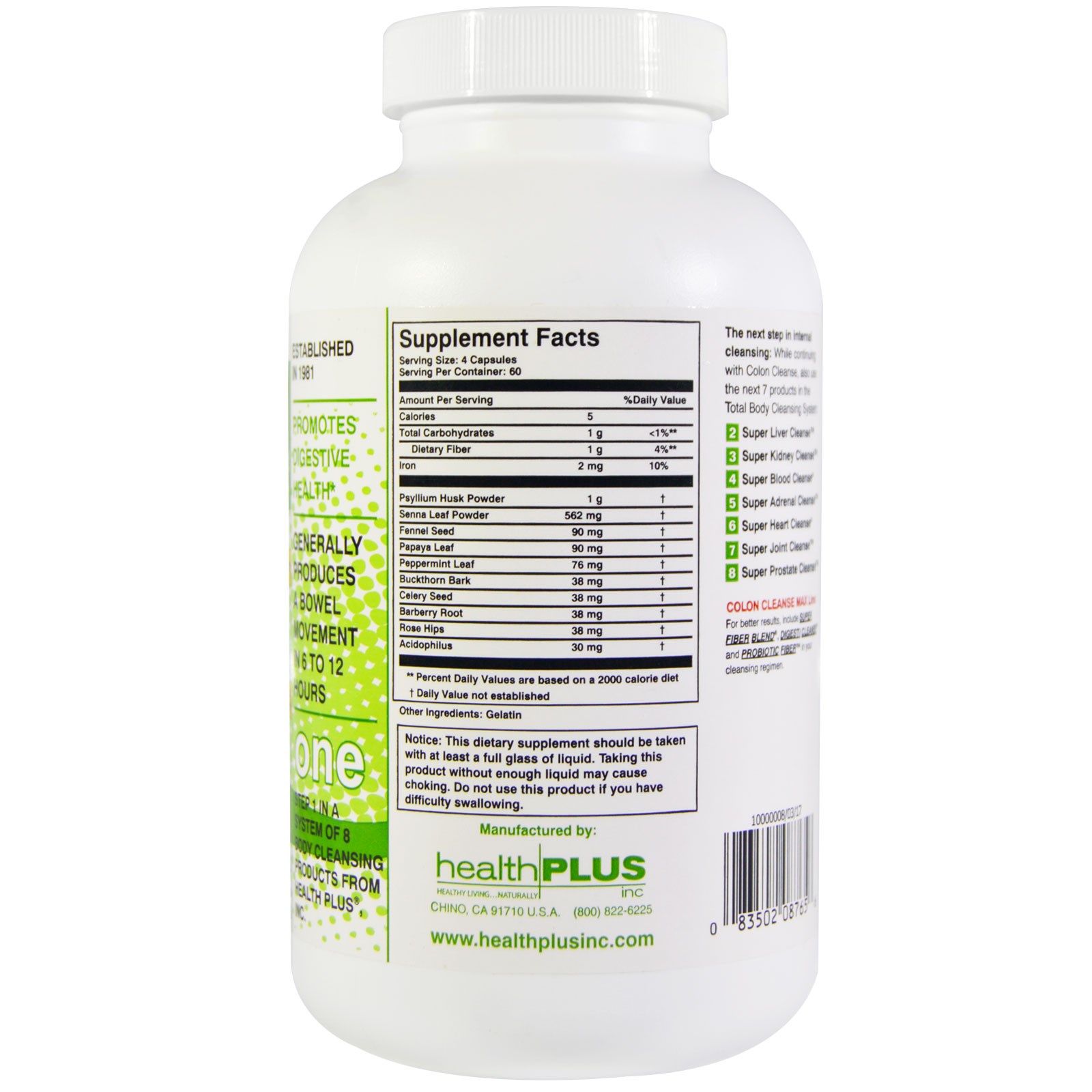 รหัส : 060783
จาก 1,030.00 บาท ลดทันที 300 บาท
ราคา 730.00 บาท
Health Plus Super Colon Cleanse / 240 Capsules
Health Plus Super Colon Cleanse / 240 Capsules อาหารเสริมที่ช่วยบำรุงเสริมประสิทธิภาพลำไส้ ประกอบด้วยสมุนไพรกว่า 9 ชนิดและมีจุลินทรีย์เสริมในกลุ่ม Acidophilius ช่วยในกระบวนการขับถ่าย ลดปัญหาท้องผูก เพิ่มกากใยในลำไส้เพื่อคลุกเคล้ากับอาหารที่รับประทานเข้าไปในขณะที่มีการคลุกเคล้าในกระเพาะและลำไส้ที่บีบตัว ป้องกันปัญหาริดสีดวงหรือแม้กระทั่งป้องกันมะเร็งลำไส้ ช่วยให้คุณมีสุขภาพที่ดี
Product Description
Health Plus Super Colon Cleanse Description:
Super Colon Cleanse Capsules for individuals who lack sufficient fiber in their diet. Helps with occasional constipation*
Natural Source of Fiber
All Natural Made With Herbs, No Fillers
#1 In A Series Of 8 Body Cleansing Products From Health Plus
For a Thorough Cleanse
The next step in internal cleansing: While continuing with Colon Cleanse, also use the next 7 products in the Total Body Cleansing System:
2 - Liver Cleanse
3 - Kidney Cleanse
4 - Heart Cleanse
5 - Blood Cleanse
6 - Adrenal Cleanse
7 - Joint Cleanse
8 - Prostate Cleanse
Disclaimer These statements have not been evaluated by the FDA. These products are not intended to diagnose, treat, cure, or prevent any disease.
Supplement Facts

Serving Size: 4 Capsules

Servings Per Container 60
Amount Per Serving
% Daily Value
Calories 5
Total Carbohydrate
1 g <1%**
Dietary Fiber
1 g 4%**
Iron
2 mg 10%
Psyllium Husk powder
1 g †
Senna Leaf Powder
562 mg †
Fennel Seed
90 mg †
Papaya Leaf
90 mg †
Peppermint Leaf
76 mg †
Buckthorn Bark
38 mg †
Celery Seed
38 mg †
Barberry Root
38 mg †
Rose Hips
38 mg †
Acidophilius
30 mg †
**Percent Daily Values are based on a 2,000 calorie diet
†Daily Value not established
Directions: Adults: take 4 capsules 2 times daily with at least 10-12 ounces of water, juice or your favorite beverage and drink immediately. Taking this product without enough liquid may cause choking
Children 6 yrs-12 yrs: 1/2 the adult dosage.
Use Super Colon Cleanse about every 2 months and for no more than 10 days at a time.

Other Ingredients: Gelatin

WARNING: This dietary supplement should be taken with at least a full glass of liquid. Taking this product without enough liquid may cause choking. Do not use this product if you have difficulty swallowing. This product contains Buck-Thorn and Senna. Read and follow directions carefully. Do not use if you have or develop diarrhea, loose stools, or abdominal pain because Buckthorn and Senna may worsen these conditions and be harmful to your health. Consult your physician if you have frequent diarrhea or if you are pregnant, nursing, taking medication or have a medical condition. Keep this and all medications out of reach of children.
คำเตือน
ผลิตภัณฑ์ ดังกล่าวข้างต้นไม่ใช่ ผลิตภัณฑ์ที่จัดว่าเป็นยา จึงไม่ได้มีสรรพคุณในการรักษาโรคใดๆได้ และการได้รับสารอาหารต่างๆควรได้จากการบริโภคอาหารหลักที่หลากชนิด ครบทั้ง 5 หมู่ เป็นสัดส่วนที่พอเหมาะ ผลการใช้อาจให้ผลที่แตกต่างกันในแต่ละบุคคล ควรเก็บไว้ในที่ร่มให้พ้นแสงแดดและความร้อน และ โปรดอ่านคำเตือนบนฉลากผลิตภัณฑ์หรือเอกสารกำกับผลิตภัณฑ์ก่อนใช้